Greece with 2,277 euros/liter has one of the most expensive gasoline prices in Europe and the world. But, in which country is the price of gasoline currently only 0.6 euros/litre?
The record of increases in fuel prices continues, with the price of unleaded petrol in Greece now reaching €2.3/litre and be at the highest point of all time.
our country right now It has the fifth most expensive price in Europe (and the seventh in the world)since only by order Norway, Denmark, Finland and Iceland exceed the 2,277 euros/liter that it costs without lead in our country.
From the other side, Belarus holds the record for the lowest price in Europe, where gasoline costs just 0.654 euros/liter. The reason for this very low price of gasoline has to do with the embargo imposed on Russian oil by the European Union, which, however, does not apply to Belarus, which continues to use oil from its neighboring country.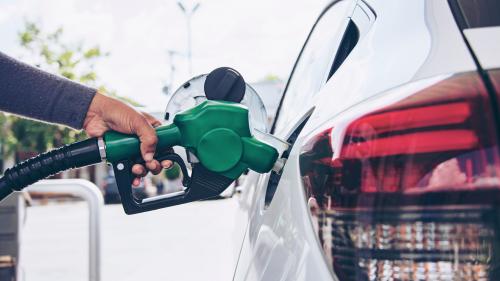 Due to its low demand, Russian oil is very cheap, which helps Belarus to have such a low price. Respectively, the second lowest price of unleaded gasoline in Europe is held by Russia itself with 0.743 euros/litre, which as an oil-producing country channels surplus oil that it cannot export to the EU. in the internal market, drastically reducing the price of fuel.
Beyond that and as far as the European Union is concerned, Hungary, with 1,223 euros per liter, remains the country with the lowest price of unleaded gasoline, taking advantage of the Government's measuresfollowed by Malta with 1.34 euros/litre and Moldova with 1,525 euros/litre.
The 10 most expensive European countries in the price of unleaded gasoline*:
Norway: €2,622/litre
Denmark: EUR 2,455 / liter
Finland: 2,363 EUR / liter
Iceland: €2,321/litre
Greece: 2,277 euros/litre
Monaco: €2,263/litre
Holland: 2,257 euros/litre
Sweden: 2,217 EUR / liter
Germany: EUR 2,154 / liter
Liechtenstein: €2,086/litre
* Data 05/30/2022
The 10 cheapest countries in Europe by the price of unleaded gasoline*:
Belarus: €0.654/litre
Russia: €0.743/litre
Hungary: €1,223/litre
Malt: €1,340/litre
Moldova: €1,525/litre
North Macedonia: €1,542/litre
Slovenia: €1,560/litre
Serbia: €1,566/litre
Bulgaria: €1,592/litre
Ukraine: €1,595/litre
* Data 05/30/2022
Also read:
source: car and motor