Prime Minister Kyriakos Mitsotakis met in New York with Nigerian President Muhammadu Buhari and Senegalese President Macky Sall.
The meetings took place as part of their contacts during the High Level Week of the 77th UN General Assembly in New York.
Government sources say that the meetings discussed issues of common interest, such as maritime security and cooperation against piracy, while reviewing bilateral relations and international developments in Europe, the Eastern Mediterranean and the Sahel region.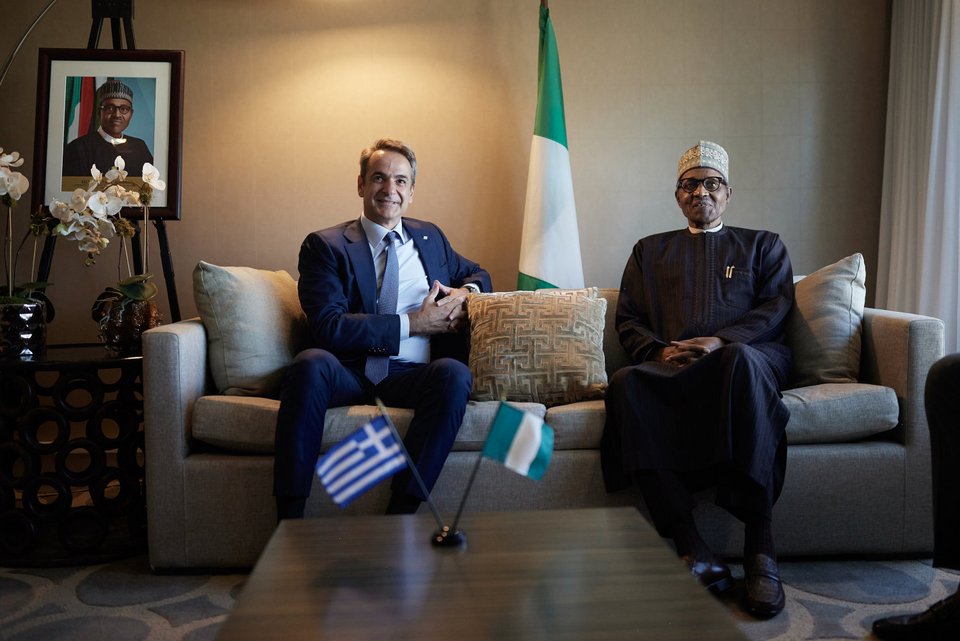 The good level of relations with the two countries and the important prospects for their further strengthening and development were also established.
The same sources point out that the prime minister pointed to Greece's growing interest in West and sub-Saharan Africa, which includes the opening of a Greek embassy in Dakar, Senegal.
source: iefi merida